Children assault father over goblins
by Staff reporter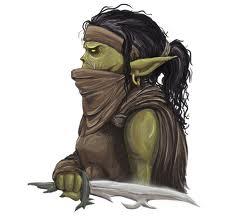 Six Mt Darwin siblings were yesterday hauled before the Harare Civil Court by their father who claims they assault him regularly, accusing him of possessing goblins.
Kimion Mutete told magistrate Tafadzwa Muvhami that his children, Richard, Chipo, Tendai, Charity, Tapiwa and Taurai, accuse him of bewitching their sibling Taurai.
He said the six brought a prophet to his rural home in Mt Darwin and also assaulted him regularly.
"They have been fighting me since last year alleging that I have goblins. The truth is I do not have goblins because if I had them, I do not think they would be alive. My worry is that all my children assault me," said Kimion.
"They visited me in Mt Darwin and assaulted me there. They brought a prophet who accuses me of possessing goblins. I told him (the prophet) to cleanse the house but he failed. My children then started assaulting me, strangling me while others threw stones at me," complained Kimion, adding that he wants them barred from visiting his house.
Richard, Kimion's first born, refuted his father's accusations.
He said they visited his father seeking assistance in treating Taurai, his young brother who was not feeling well.
"We went to the rural area with the assistance of a prophet because we wanted to know why Taurai was ill," Richard said.
"He rejected the assistance of our prophet and took us to his own prophet who told him that he once acquired juju for mangoromera (fighting).
"Taurai is possessed with spirits which make him very violent. His sickness does not want him to go to the hospital as it is caused by evil spirits," he added.
Richard's siblings echoed his sentiments, agreeing with what he told the court.
Magistrate Muvhami ordered Kimion's children to stop physically and verbally abusing their father and to stop threatening him in any way.
He said the courts were not there to separate children from their father but to ensure that peace prevails among them.