Pastor in all-night sex sessions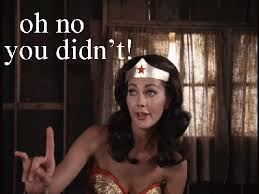 WHAT began as prayer sessions degenerated into SEX sessions between a Harare married pastor and a lass.
Church of Christ International married 26-year-old Pastor Oswell Sandey's shenanigans of sleeping with a girl next door has come to light with revelations that he would leave home under the guise of all-night prayer sessions as he went for all-night sex sessions with 18-year-old Yvonne Mudzingwa.
Indecent photographs as well as chats have leaked and are spreading on social media.
The chats reveal how they would lie at home to spend quality time under the guise of all-night prayers.
The two parties live a few houses from each other where Pastor Sandey lives with his wife while Yvonne is in a serious relationship with her boyfriend according to the chats leaked.
Yvonne is reported to have got excited after she had sex with her pastor leading her to post it in one WhatsApp group, impeccable sources told H-Metro.
Pastor Sandey could neither deny nor confirm the allegations promising to respond later saying he was busy.
"Yvonne wants to replace Mai Mufundisi from the day she had sex with him and is now taking front seats at church raising suspicion," said the source.
"She disclosed the day, 22 October this year, as the first day she won the heart of Pastor Sandey and had sex on the 26 October at a lodge.
"To Yvonne she felt blessed engaging in sex with her pastor and their relationship started the day he rescued her from police holding cells after she stole her sister's money.
"Church administration is aware of the story and they are not taking the issue seriously that Pastor Sandey is running short of powerful sermons.
"He lost all the power to Yvonne," said the source.
The WhatsApp messages however indicate that Yvonne is sleeping with the pastor for 'fun'.
Yvonne denied the allegations saying her close relationship with Pastor Sandey started after she fell in love with his relative.
"Church members, especially ladies are jealous of my prosperous life and they are the ones spreading lies," said Yvonne.
"I never fell in love with Pastor Sandey, he is my father only that I am in love with his nephew that is why people question my closeness to him," she said, unaware that H-Metro has the leaked conversations and pictures.
Pastor Sandey promised to respond later saying he was busy at a police station the whole day until the time of going to press.
"I will come back to you later, I am busy right now at a police station," said Pastor Sandey.