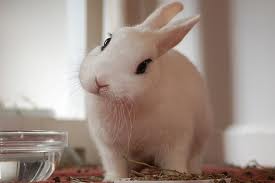 67-year-old Nthabiseng Hlao from from Thokoza, Ekurhuleni, SA, says her daughter stole her husband and now that he is dead, the daughter is trying to kick her out of her own house.
"I forgave her for taking my husband away from me, but I won't let her take the house," said Nthabiseng.
She told Daily Sun her daughter, Puseletso Hlao (48) is her late husband, Velaphi Tshabalala's stepdaughter.
Nthabiseng claims Puseletso even had his child. Velaphi was 71 when he died in 2012.
"I got three protection orders against her but those documents are just worthless pieces of paper," she said.
"She even threatens me with death but the cops won't arrest her."
Nthabiseng said she and her daughter share the same house.
The daughter locks the bedroom door and they cook separately.
She said her daughter and the daughter's children have been ganging up on her.
"It is my house. I bought it with my husband and my name is on the title deed. I want the cops and the court to evict her."
Nthabiseng said before she discovered the affair she noticed her daughter hated her but couldn't understand why.
"It would have been better if my husband had cheated with another woman. Can you imagine the pain I went through because of her?
I fed her at my breast when she was a baby and today she is my worst enemy," she said.
"I used to leave them at home and go to work. I didn't know I was leaving a husband and a wife in the bedroom."
She said they spoke to social workers and Puseletso confessed she was sleeping with her mother's husband.
Neighbours told Daily Sun they will drag Puseletso into the street if they have to.
"We are not going to let her stay here," said neighbour Rejoice More.
Another neighbour, Nkululeko Nhleko, said: "We are not going to allow that woman to do what she wants.
"How can you sleep with your father and boast about it?"
Daily Sun spoke to Puseletso, who refers to her lover as her father.
"My mother did this deliberately and she got what she deserved. She refused to have sex with my father," she said.
Puseletso would not say if she had children with Velaphi but said she was entitled to the property.
"I fixed the place and I have a right to stay in it."
Nthabiseng said her daughter even tried to strangle her.
Captain Godfrey Maditsi of Thokoza Police Station said Nthabiseng must come to the police station to lay charges of assault and must bring all the protection orders with her.