A high demand for fresh donkey milk in Botswana has given birth to a new product in the form of bathing soaps of varying flavours which have become a hit across the country.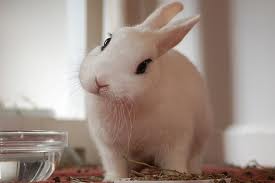 The Midweek Sun reported that donkey milk soap a locally produced product is gaining popularity in Francistown as a good number of females have taken to it; it reportedly does wonders in the restoration of v.aginal elasticity and can also eradicate bacteria, which causes unpleasant v.aginal discharges. The soap is also reportedly helping men to boost their erections.
A woman who preferred anonymity said before she knew about the soap, she had two issues affecting her; one being a constant smelly v.aginal discharge and weak v.aginal elasticity.
"When a friend recently introduced me to the soap, I was not optimistic as I had tried a lot of other lubricants and medicinal procedures which completely failed to heal me. Since the bar of soap was affordable, I bought one and started washing my affected area with it and in short period of time, the offensive discharge which used to trouble me for a very long time since the birth of my first born child instantly disappeared.
Even my husband who used to have a low sexual libido started improving after constantly using the soap on his penis," she explained.
The local manufacturer of the soap, Johannes Visagie (55) from Werda village where the donkey milking dairy farm is located could not deny or confirm these results of his product.
Instead, he explained that donkey milk is capable of healing a lot of diseases in a human body including sexual impotence. "When I was growing up, I wondered why our grandfathers could marry many wives and father many children.
Until I met an old man while doing my research on donkey milk. This old man secretly revealed to me that from a long time immemorial, donkey milk was a secretly guarded ingredient which gave men and women a boost in regards to sexual gratification. Apart from sexual enhancement, donkey milk is said to alleviate painful symptoms of Asthma, Arthritis, Diabetes and many other diseases," he said.
As for his donkey milk soap, Visagie explained that the soap has a lot of anti-aging properties especially for very sensitive areas of the body.
"Together with the various oils that I add to the milk, the soap cleanses, moisturises and conditions the skin. He added that the reasons why the soap has become an instant hit with women is the fact the donkey milk contains an anti micro-bacterial enzyme known as 'lysozyme' which eliminates bacteria and fungus from very sensitive areas which include the v.agina.
A traditional healer, Clifford Sibanda a Zimbabwean by nationality admitted that donkey milk has some mysterious ingredients which have always left him flabbergasted.
He said that children who grow up feeding on donkey milk rarely get sick as he said that the milk prevents a lot of diseases.
"As for sexual improvement, I am aware of the results as far as men are concerned but in the dark about the results on women. The milk is very good for men as it gives one the most desired sexual libido and can also help heal the heart and asthma," he explained.