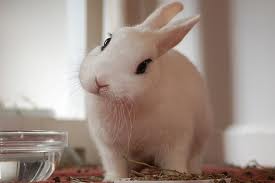 IN THE beginning the creature only attacked the younger woman.
But the randy creature wasn't satisfied with just one victim.
Now both women are terrified of going to their own beds at night.
Gogo Kasel Ntsatse (79) and her daughter Martha Mnisi (57) from Ventersdorp, North West said they take sticks to bed to protect them from the creature they call Uhu.
"We wear double clothing in the hope it will chase Uhu away. I even tie a towel around my lower body, but nothing helps," said Martha.
She said the trouble started a year ago when her punani started aching after she went to the outside toilet. She believes Uhu attacks her when she leaves the house.
Martha described the creature as a short, hairy animal with a long 4-5. "I started putting a bucket in the shack so I didn't have to go to the communal toilet at night."
But then Uhu started following her into the house, poking her in bed and leaving her exhausted.
"I tried to seek help from clinics and sangomas but nothing helped to chase the creature away. Nurses said I had been raped."
She said sangomas told her the shack she lives in with her mum and brother has an evil creature in it called Uhu that pokes her and her mum.
"I believe the sangomas because I have never seen any person who physically forces me to sleep with him," she said.
Gogo Kasel said at first she only heard about the torture from her daughter Martha, but now she faces the same nightmare.
"We need help. This creature must be chased away," she said.
Martha's brother Josea Ntshase (49) said he hears screams from his mum and sister every night. "When I go to their rooms I find nothing. They tell me something called Uhu has been poking them. I want someone to help us. This has been going on for over a year.
"I need a peaceful night's rest."
Daily Sun spoke to a social worker who said she had been to the family several times. "We sent them to the clinic to confirm their allegations which proved to be true," said the social worker. "They need help from a sangoma or a doctor."