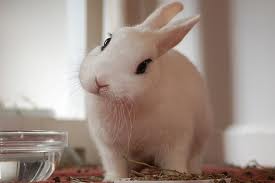 A BULAWAYO man left the Civil Court in stitches when he demanded sex from his ex-wife as a condition for paying maintenance for their children.
Patrick Marope asked his ex-wife, Alleta Mazungu, to satisfy his sexual appetite as a way of getting maintenance. Marope and Mazungu have two children together.
Marope said his demands were triggered by his ex-wife who regularly phones him. He added that Mazungu was fabricating information so that he can be denied access to the children.
"We can sleep together and part ways for good. There is nothing wrong with her sexually satisfying me because we have children together. Sometimes she phones me and my assumption will be that she still loves me.
"However, what I just want is to be given permission to see my children. I never belittled the court and will always respect its decision.
"She has approached this court so that she can make life difficult for me but that is not fair for me and the children too," he said.
Mazungu who lives in Nkulumane 12, told Bulawayo magistrate Ms Evelyn Mashavakure that she will not accept her ex-husband's "insane and outrageous" demands.
She said she had to apply for a protection order against him because he frequently turns up where she stays and beats her up for turning down his request to see the children.
"This man is disturbing my peace and I no longer want him to visit me where I stay. We parted ways eight months back and when I asked him to pay for maintenance he told me that I should first sexually satisfy him.
"He phones and in some occasions sends messages telling me that if I fail to agree to his request he will not maintain the children and even if I take him to court, his sexual pleasures will first have to be met," said Mazungu.
"He turns up where I stay demanding to see the children and if I refuse to let him see them, he assaults me.
"I can show you some of the scars I sustained from his beatings. He must accept and respect my decision."
Ms Mashavakure ordered Marope not to verbally, physically and emotionally abuse the applicant. For maintenance, she referred the matter to the Maintenance Court.