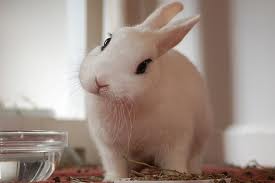 A family are shocked because their son's grave apparently keeps growing.
15-year-old Onalenna Gabonewe, from Maphoitsile Village, in the Free State, SA, died while he was training to be a traditional healer in December.
He was buried early January and another traditional healer allegedly told his family, the boy would rise form the dead but he did not.
Now the family and villagers are shocked at the size of the boy's grave.
Onalenna's aunt, Margret Alexander, said she believes it is a sign that something is wrong.
She told Daily Sun: "There is no way that our boy's grave could be so big.
"When we buried him, the grave was a normal size. Now it has mysteriously expanded and is bigger. We will meet with other sangomas to try and solve the mystery."
Onalenna's mother, Ana Gabonewe, said all she wanted was the truth behind her son's death.
"The police said the post mortem should be ready after a month or two. Now the grave is rising. This brings more mystery to our family," said Anah.
One of the villagers, Palesa Mokae (22), who lives near the cemetery where the boy was buried, said she was scared of the site.
"I grew up in this area without fear. Now I am scared to pass through the cemetery," said Palesa.
Sangoma Mamoya Rakauane said the family should work on their yard as soon as possible.
Police spokeswoman Captain Pelonomi Makau said the post mortem confirmed that the cause of the boy's death was drowning.
Grave Family