My daughter wants to divorce him 'cos he's a hopeless man —Father-in-law
A man, Dauda Olaide Oluyedun, has dragged his son-in-law, one Alhaji Abdulgafari Adelani, before an Oja'ba/Mapo Grade 'C' Customary Court, sitting at Mapo Hall, Ibadan, Oyo State, asking for a separation between his daughter, Alhaja Saudat Adelani, who resides outside the country and the son-in-law.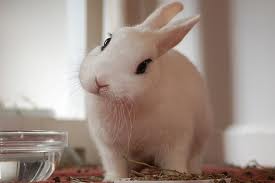 According to Oluyedun, the plaintiff, Saudat's mother, had died when she was at a tender age and he has since then been taking care of her until she got married. The union was said to have been contracted about 22 years ago and that the husband married his wife as a virgin. In addition to this, he told the court that the union is blessed with two children, aged 21 and 19 years, respectively and are both with their mother.
Oluyedun said further: "My daughter wishes for dissolution of their marriage because her husband is a womaniser from onset; he flirts around. The children complained to us, but we were unable to find a solution because of the love the defendant has for her husband.
"At a time, Saudat travelled to Saudi Arabia with Abdulgafari, not knowing that he had married a Hausa woman there and the marriage had produced children.
"Abdulgafari dupes people with a promise that he would obtain visa for them. My daughter gave me some amount of money to buy a land and build a house for her. After the completion of the house, her husband came back to Nigeria and started living in it. He brings in different women. He's not in good terms with the children because of his behaviour.
"My daughter has no mother and I've been taking care of her since then. The defendant told us that he will not vacate the house until the arrival of his wife.
"I'm speaking according to the directive of the plaintiff that they should be separated in order to allow peace to reign. I want him to leave the house built by the plaintiff through me; there is no more love between them again. That is all I can say."
Responding to the charges against him, the defendant, Abdulgafari, told the court that the plaintiff is his wife, whom he married as a virgin about 23 years ago.
"The representative of the plaintiff is my former father-in-law whom I have known for about 40 years now. I knew him through my father and he gave my wife's hand to me in marriage. I do not admit to the claim because I've spent over N5, 000, 000.00 on her. I still believe there is love between my wife and I. Other reasons I do not admit the claim will be spelt out when I see my wife, more so she comes home every year. I know that lawyers have no power in customary court. That is all I can say," Abdulgafari said.
Having listened to both parties, the President of the court, Chief Odunade Ademola, fixed his judgement for March 16, 2017 for possible settlement.