Teen gets 315hrs community service for abortion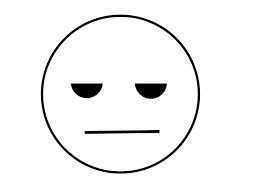 A FEMALE herbalist from Bulawayo is set to stand trial for giving a city woman herbs to terminate her pregnancy.
The two women yesterday appeared at the Western Commonage Court facing a charge of unlawful termination of pregnancy.
Gugulethu Ndlovu, 18, who aborted, pleaded guilty and was sentenced to a suspended 12 months in prison by Magistrate Themba Chimiso.
Three months were suspended on condition that she does not commit a similar offence and the remaining nine months were suspended on condition she completes 315 hours of community service at the Western Commonage Court.
Her accomplice, Theresa Kundika, 45, pleaded not guilty.
Kundika told the court that she was a herbalist and had only given Ndlovu a potion to help her avoid a miscarriage.
She was granted $100 bail and her trial will commence on April 27.
"Ndlovu came to my homestead and asked me to assist her with a herbal potion that would prevent her having complications or a miscarriage," she said.
Prosecuting, Mufara Mageza said that sometime in February this year, Ndlovu approached Kundika seeking to carry out an abortion.
The court heard Ndlovu was given a traditional concotion.
The abortion bid was unsuccessful and she allegedly returned to Kundika the following month and the second dose resulted in the successful termination of the pregnancy.
"Ndlovu wrapped the foetus with her waist cloth and dumped it in a drainage sewer at her house. The foetus caused the sewer to burst and Ndlovu was arrested after the waist cloth wrapping the foetus was positively identified as belonging to her leading to her arrest," said Mageza.
Ndlovu, in her defence, said she resorted to abortion after her boyfriend deserted her.