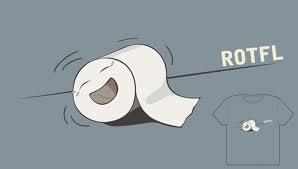 Prophet on a mission to bed married woman trapped
A self-proclaimed prophet's devious plan to be intimate with a married woman collapsed in his face after his targeted victim and her husband trapped him.
The 'man of God' has been ordered to perform 120 hours of community service.
Aaron Ziyara (42) from Glen Norah C in Harare was last week found guilty of contravening Section 67 of the Criminal Law Codification and Reform Act when he appeared before Mbare Magistrate Ms Precious Muzondo.
Despite pleading not guilty, Ziyara was convicted due to overwhelming evidence which showed that he caressed the woman's buttocks when she had visited his shrine for prayers.
The State represented by prosecutor Vincent Chikerema told the court that on December 1 this year at about 5.30pm in Glen Norah B, Ziyara called the complainant on her mobile number asking for the whereabouts of her husband. Suspicious of the prophet's motive, the woman told him that her husband was not around when in fact he was home.
Ziyara is said to have requested to see the complainant privately.
With her husband in tow, the woman went to meet the prophet. There were some bed sheets at his shrine and he said they were meant to be used during prayers.
Ziyara is said to have spread the sheets on the ground and asked the complainant to lie on her back as he wanted to deliver her from a stomach illness through being intimate with her.
However, the self-proclaimed prophet did not get to be intimate with the woman as her husband sprang from the bush he had been hiding behind after witnessing Ziyara caress his wife's buttocks.
A police report was made, leading to Ziyara's arrest.
Magistrate Muzondo sentenced the accused to seven months in prison and three months were suspended on condition of good behaviour over the next five years while the remaining four months were suspended on condition that he performs 120 hours community service at Glen Norah C police station.
self-proclaimed prophet