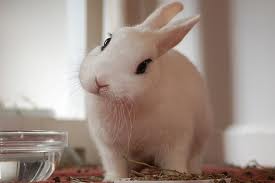 A MAN from Pumula South suburb in Bulawayo ran amok and bit off a chunk of his wife's cheek after he was served with divorce papers.
Dumisani Ndebele could not stomach the thought of spending the rest of his life without his wife Keziya Ndebele and launched a surprise attack on her after she decided to terminate their marriage of 18 years.
Keziya is admitted to Mpilo Central Hospital.
She only started eating solid food yesterday after the bizarre attack on Thursday last week.
Speaking from her hospital bed, Keziya said the pain was so intense that she had not been able to chew.
The couple runs a transport business in the city and has two children.
Keziya narrated how her husband stealthily entered their bedroom at night, clenched her right cheek in his teeth for several minutes, only to let go of her after their daughter screamed for help.
However, by the time he let go, he had bitten a hole through her cheek.
"I have been surviving on Mahewu since Thursday last week. My husband is an abusive man and has been habitually physically abusing me. I finally decided to end the marriage and he was served with divorce papers on Thursday," said a heavily bandaged Keziya.
"While I was sleeping at around 10PM on the same day, I was awakened by a strong grip on my neck and I panicked. Before I knew what was happening, he bit me on my right cheek and I struggled to escape. He maintained his grip for several minutes until I managed to scream and my daughter came running from her room. She screamed and he let go of me," said Keziya, who was visibly in pain.
With blood dripping from her cheek, she asked Ndebele why he was assaulting her but he stared at her and said nothing.
She covered her bleeding cheek and rushed to Pumula Police Station, where she made a report and requested an ambulance.
"I was rushed to Mpilo and I was immediately admitted. My face was swollen and the wound was throbbing with pain.
"My husband was arrested after I made the report to the police. I am yet to establish what transpired after that because he was released," said Keziya.
She vowed not go back to their house as she feared for her life.
"I will go and stay at my sister's house until the divorce is processed. I am afraid that this man will kill me. I have several scars that I sustained from his abuse.
"He had the nerve to attack me in the presence of my children and I wonder what would have happened if they were not at home. He was going to kill me," said Keziya.
She said Ndebele was refusing to pay the hospital bill, saying he had no money.
Ndebele could not be reached on his mobile phone for comment.
Bulawayo provincial spokesperson Inspector Mandlenkosi Moyo confirmed the incident but said it would be sub judice to comment on the matter as it was already in the courts.