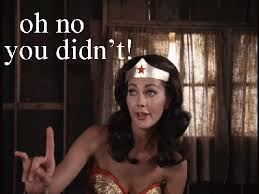 A no nonsense Harareman kicked his wife out of their lodgings accusing her of having an affair.
Prosper Mutapigo booted his wife Cleopatra Nyakabau who is a vendor after she came home late, around 10pm.
Nyakabau is now renting the next room, H-Metro reported.
"After he chased me away, I moved into the next room. He is a jealous man, whenever I came home late he thought I was with another man,' said Nyakabau as she sought a protection order from the courts.
"Now he is abusing me and telling me that I cannot live at the same house with him.
"Last week he assaulted me and kicked me all over in the presence of our child."
In court, Mutapigo did not deny the allegations.
"I assault her because she had come home late. I got home around 6pm and I had to cook for the child.
"She came home around 10pm and I asked her where she had been and she attacked me, she bit me on the hand.
"The accusations that I am harassing her because she is still staying as the same house with me are not true."
Nyakabau was granted the protection order after she said as a vendor business is booming in the morning and evenings, hence her coming home late.