He removed my tooth during one of his many fights with me —Wife
Mr Ademola Odunade, the President of a Mapo Customary Court in Ibadan, Oyo State, has dissolved a 12-year-old marriage between one Aishat and her husband, Riliwan Atanda, for blowing off her tooth.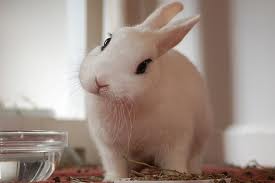 The News Agency of Nigeria (NAN) reported that Odunade held that it was obvious that there was no more love between Aishat and Riliwan because the duo agreed to part ways and had even stopped living together.
He awarded the custody of their three children to Aishat for proper care.
The court president, however, directed Riliwan to be paying monthly feeding allowance of N10, 000 for the upkeep of the children and be responsible for their education and other welfare needs.
Narrating her ordeal, Aishat told the court that Riliwan blew off one of her teeth during one of his punching encounters with her.
"My Lord, over a period of time, Riliwan has turned me to a punching bag during one of which he broke my front tooth.
"In his usual trouble making mood and without any offence, Riliwan descended on me that faithful day when we were in Kano State and blew off my front tooth that has left a bitter memory on me till today.
"Sometimes, over minor disagreements that could be easily resolved, he might decide to abscond from home for two or three months leaving the children and I with only N1,500 to manage.
"I moved permanently away from his home this last Id-el- Kabir because he was not ready to make the children and I happy; I have known no peace in his house.
"In fact, neighbours sometimes come around to dash us money to feed," Aishat told the court.
However, Riliwan, who did not oppose the divorce bid, also did not deny beating his wife.
Riliwan, however, asked the court to see reason why he subjected Aishat to unpleasant experiences.
"Aishat is such a disobedient and wayward wife who does not deserve to be in any marriage.
"Aishat wears tight dresses which I warned her against, but she refused to listen to me and did not obey my instructions.
"Aishat does not respect me in anyway and I told her that she would never gain any favour from me as long as she continues to disrespect me.
"She also works against my interest by forming alliance with my enemies.
"Lastly, Aishat prevented my children from going to the prayer ground with me during the last Muslim festival, she refused to cook for the celebration and moved to my sister's house who is not in good terms with me, "Riliwan said.