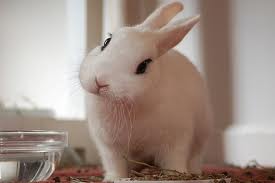 Woman Curses Hubby's Manhood
A 38-year-old Victoria Falls man has accused his wife of hiring a traditional healer to curse him so he could become impotent and fail to sustain an erection each time he tried to be intimate with a mistress for the past five years.
This emerged when Kudakwashe Ncube of Milonga village in Jambezi appeared before Victoria Falls magistrate Sharon Rosemani on allegations of domestic violence.
He pleaded guilty to the charge.
Ncube told the court that he had been grossly provoked by his wife, Pronica Dube, after she took his underwear while they were on separation and put it in a bottle with traditional herbs and since then he had never been unable to sustain an erection.
"Your worship, I admit that I was wrong assaulting her, but it was out of frustration and anger," he told the court.
"I was upset because this lady once left me some six years back with my underwear after we broke up. I then realised that I couldn't sustain an erection."
Ncube said he then approached a prophet, who said his wife had "locked" him in an effort to fix him.
"I went back to talk to her and we reconciled and my erection was restored, but recently it stopped because I told her that I wanted to marry someone else since she could not conceive," he said.
"In my bedroom I found a concoction of traditional medicine in a bottle full of dirty water with my underwear that I had been missing over the past few days floating inside.
"She had hid it under the bed and I got upset and assaulted her, even during our first separation, my underwear was in a bottle."
Prosecutor Takunda Ndovorwi told the court that on October 1 at around 3am, Ncube woke up and prepared to go to work.
As he was leaving, he ordered his wife to leave his homestead since he wanted to bring a new wife.
Ncube returned on October 4 and asked her why she had not left.
A misunderstanding ensued, with Ncube assaulting Dube with open hands and clenched fists and she sustained some injuries, leading to his arrest.