A man, Akawu Adamu, has pleaded with a Mararaba Upper Area Court in Nasarawa State, to dissolve his marriage, saying that his wife was unfaithful and was denying him sex.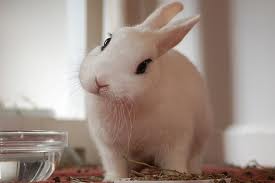 The News Agency of Nigeria (NAN) reported Adamu of Mararaba in the Karu Local Government Area of Nasarawa State, told court that he would no longer tolerate the bad ways of Juliana, his wife.
He said that he married the woman in 2009.
Adamu said that the marriage was blessed with two children, lamenting that Juliana had insisted on not having additional children for him.
"My wife is unfaithful to me. I caught her twice with two different men in suspicious manner.
"She goes out anytime she likes without my consent or permission and I have reported her on several occasions to her parents but she did not change her ways.
"I am pleading with the court to dissolve the marriage and also grant me custody of our first child, "he said.
Juliana, however, denied the allegations, saying that she had never denied Adamu sex.
She said that she still had interest in the marriage, pleading with court to give her and Adamu time to settle their differences.
The Judge, Mr Ibrahim Shekaru, adjourned the matter till November 17 for further hearing.