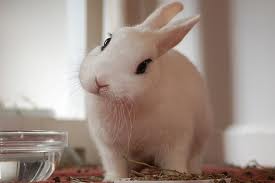 I Dragged Her To Court 'Cos She Easily Provokes Me But I Still Love Her —Man
He threatens me with knife, flogs me like a goat, please separate us —
"My lord, it's true I brought a divorce suit against her when she provoked me, but I have changed my mind. I no longer want to divorce her. I still love her."
"He treats me like a goat. He beats me with the cane and threatens me with knife anytime we have a misunderstanding. Please, dissolve our wedlock before he terminates my life."
These were the words of a couple, Hamzat Ibrahim and Ramat Ibrahim before Oja Oba/Mapo Court C Customary Court, Mapo, Ibadan, Oyo State.
"My wife gets me easily provoked because she's always disobedient and rude to me, Hamzat stated in court.
"To show how much I care for her, I established her in a lucrative business and helped her in monitoring this in order to ensure she could make a living from it. I testify before the court that this has been yielding proceeds and is gradually expanding as a result of the attention I give to it. Unfortunately, she's not appreciative of all my efforts.
"My lord, I hold nothing back from my wife. I discuss my plans and sensitive issues about my family freely with her, but she keeps things about herself away from me.
"This often causes misunderstanding between us while our family members have had to mediate in our differences on some occasions.
"My lord, it's true I dragged her to court, but I still love her and will not want our marriage dissolved. I came to court because she provoked me. I pray this court to help mediate in our differences so that peace will reign in our home, "the plaintiff stated.
"My lord, it's good he brought me to court and I want him to understand that I'm not going back home with him.
He took a new wife, shifted his attention, affection to her…
She goes through my call log, text messages, fights me like…
He had s3x with our maid; stole my money —Wife
"Today marks my day of liberty from the four-year-old bondage I went into.
"He never ceases to maltreat me. He turned me into a goat he beats at will. My husband hits me with the cane when teaching me quoran.
"He's also in the habit of threatening me with broken bottle anytime we quarrel. He has succeeded in jeopardising my health as a result of his irrational behaviour.
"There was a day he almost stabbed me with a knife when trying to forcefully take a meaningful amount from me. This was money meant for my business. He over powered me that night and took the money which he afterwards spent on frivolities.
"My lord, I've been sleeping on the floor since that night because he stopped me from sleeping on the bed and chair, "the defendant concluded.
Having listened to the couple, the court president, Chief Ademola Odunade stated that it was imperative that the court dissolved their marriage since it involved violence.
Ruling, Odunade dissolved their marriage and handed over to the defendant the only child produced by their wedlock.
The defendant was asked to pay the sum of N5, 000 for their child's care and be in charge of her education, health service and other necessary needs