A man, Ismail Tunde, has told the magistrates' court sitting at Centre Igboro, Ilorin, Kwara State, that he does not have a problem with his wife if she wants a divorce from him, but insists that she must refund the dowry paid on her and which was collected by her father before their marriage.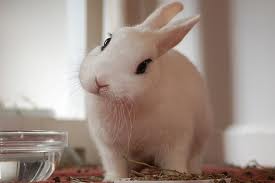 Asiyata had dragged her husband, Tunde before the customary court presided over by magistrate Ibrahim Abdulkadir, saying she is no longer interested in her marriage with Tunde, because she no longer loves her husband. She has thus begged the court to dissolve the childless marriage.
When the magistrate asked Tunde to respond to what his wife said, he said that he also was no longer interested in the marriage, but he had some things he wanted to collect from his wife before the dissolution of the marriage.
Tunde said he wanted to collect all items he used in paying dowry for Asiyata, totalling N36, 000 and the sum of N2,000 he spent on Asiyata on their wedding day, including the dress and footwear Asiyata adorned on their wedding day before he would allow her to leave the marriage.
Asiyata, while responding to all allegations said that she was not the one that collected all the items Tunde said she collected, adding that everything Tunde said was a surprise to her, because Tunde had said he gave them to her father.
Magistrate Ibrahim Abdulkadri Umar adjourned the case till September 20, to allow Tunde substantiate his claims of how Asiyata collected money from him before the court.