SHE CALLS ME BOKO HARAM, THAT I AM A VERY IRRESPONSIBLE MAN —HUSBAND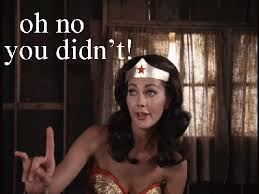 I don't know if he's just looking for a way to send me out —Wife
A businessman, Remigus Iwuanyawu has told a Jokwoyi customary court that his wife, Chioma, accuses him of having affairs with his cousin and housemaid.
Iwuanyawu has thus pleaded with the court to dissolve the marriage because he is no longer interested in the marriage.
"I am no longer interested in this marriage, my wife nags about everything.
"She accuses me of having an affair with my cousin's sister, due to her nag, my cousin had to pack her things and leave the house.
"After she left, my wife started accusing me again, that I was having an affair with our maid," he said.
According to the News Agency of Nigeria (NAN), the petitioner also said that he could not continue leaving with a woman who did not care about him.
"My wife does not care about me, when I was admitted to the hospital, she came and went straight to the doctor to enquire the kind of illness I was suffering from.
"She is always asking me if I have HIV and some other strange sicknesses. My wife disrespects me and talks to me anyhow.
"She calls me Boko Haram, that I am a very irresponsible man. I cannot continue with this marriage, please I want to be separated from her," he said.
Chioma, in her testimony, begged the court to save her marriage saying, "I don't know if my husband is just looking for a way to push me out of the house.
"Honestly, I am not guilty of any of all these things my husband has said about me. It is just a misunderstanding we had.
"I want to settle with my husband, please save my marriage," she said, adding that she never disrespects her husband.
"I never disrespected my husband, I always try to do things the way he wants.
"Even when he stopped eating food prepared by me, but eats the food prepared by the maid, I still did not fight him.
"I am always begging him that whatever I have done to him, he should forgive me," she said.
The presiding judge, Labaran Gusau, advised the petitioner to rediscover his love for his wife and settle with her.
He adjourned the case till September 8 for report of settlement or hearing.