My Indian Hemp-smoking hubby forces me to swear with cutlass that our kids are his'
A food vendor, Mrs Zainab Olawale has sought the divorce of her husband, Mr Saheed Olawale, at Iletuntun Customary Court, Mapo, Ibadan, Oyo State.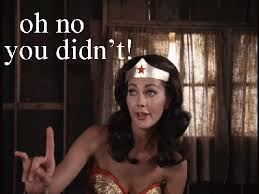 Zainah alleged that her husband was irresponsible, jealous, possessive and always beating her.
She thus prayed the court to dissolve their 11-year-old marriage and grant her custody of their three children.
"My husband is the most useless person I have ever met and he's nothing but a disgrace to the men folk, "Zainab said in court.
"He calls himself the head of the home, but goes about with an empty head because he can't just sit and think.
"He has failed as the breadwinner, while he is found wanting as husband and father.
"He doesn't care how our children and I survive each day. He has literarily shifted the responsibility of feeding the home to me since I sell cooked food.
"While serious- minded men decipitate their energy on profit- oriented projects, all my husband does is to fight and beat me.
"He monitors my movements and activities and puts up a fight whenever he sees me with any man.
"As a food vendor, I have more males as customers, but he feels insecure and jealous whenever he sees me talking or chatting with any of them.
"He's always accusing me of being promiscuous, but has never caught me with any man while he often doubts the paternity of our children.
"On many occasions, he gets aggressive and violent after drinking alcohol and smoking cigarette and Indian-hemp. He will rain curses on me and sometimes bring out a cutlass and ask me to swear that all our children are his, "she stated.
"Since our marriage is void of that joy and fulfillment I much desired, I pray the court to separate us so that I can put my life together again."
Saheed admitted that all the allegations leveled against him were true but disagreed to a divorce.
"I admit all my wife has said about me and promise not to go back to my old ways.
"I don't agree to her prayer for a divorce. I love her and that's why the thought of any other man sleeping with her gets me mad.
"I also love my children and believe no other person can take care of them as she does.
"I, therefore, pray the court not to separate us, "he pleaded.
The court president, Chief Agbaje Olasunkanmi, after listening to the couple stated that evidence given by their parents would be useful for the case.
He, therefore, adjourned the case till April 24 and ordered that they come along with their parents.