He is so stingy, he insists on going to the market himself —Wife
A trader, Mrs. Titilope Azeez, has pleaded with an Agege Customary Court in Lagos State, to end her twenty-year-old marriage to her husband, Ademola claiming that her husband beats and maltreats her.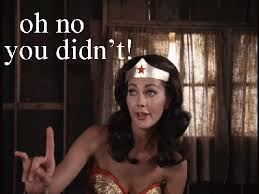 She told the court that her husband beats her at the slightest provocation.
"I got married to him five years ago but we have lived together for close to eight years. My husband is very temperamental. He finds fault in virtually everything I do.
" He complains about my cooking and my mode of dressing. You cannot please him. He beats me as if I am a small child. I am tired of his attitude.
"Last month, he refused to give money for the upkeep of our two children claiming that I don't know how to spend money. He is also stingy and insists on going to the market by himself. I am tired of being treated like a child. I am tired of the marriage and I want this court to end the union," she said.
However, responding to her claims, the estranged husband refuted the claims and allegations made by his wife.
"My wife is a serial cheater. The main reason she is filing for this divorce is for her to go and be with her lover. I did my findings well and discovered that she is into an amorous relationship with a man in Obalende.
" I tried to correct her about her mode of dressing. She dresses like a harlot and not a married woman. She is also a lousy cook. She is so untidy that I end up doing most of the house chores by myself.
"She doesn't care about the well-being of our two children. She would rather buy food from roadside vendors than prepare a home cooked meal for the children. I can't remember the number of times that I had to treat typhoid in the children because of her careless attitude as a mother.
" I am also not interested in this union anymore as I can't take her attitude anymore. I would rather the court grant me the custody of the children as I know very well that she will be more than happy to drop them off so that she can continue her life," he told the court.
President of the court, Mr Williams adjourned the matter to December 13 for possible settlement, while he asked them to bring two members of their families each.