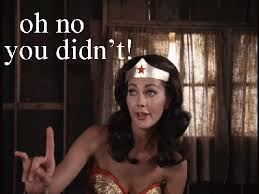 Over-protective man bars wife from attending funerals
A Harare woman yesterday told the court that her husband of four years was too protective to the extent of barring her from attending funerals and receiving phone calls from her relatives.
Mildred Kuguma said her husband Mudyiwa Gwati felt that allowing her to talk on the phone would give her an opportunity to communicate with boyfriends.
She was speaking in court at the Harare Civil Courts where she was seeking a protection order against Gwati.
"I was married for 16 years to my first husband before he died," said Kuguma. "I was involved in a relationship with this man and we had to stay together with children from my first marriage.
"In the first year of our relationship, everything was smooth until he suddenly changed. He assaults me every time we are involved in an altercation.
"He barred me from attending my relatives' funerals and receiving phone calls on my cellphone which he said would give me an opportunity to be a prostitute. My late husband's relatives come to see my children and he accuses me of having affairs with them."
Kuguma further told the court that Gwati was in the habit of insulting her children whenever she was not at home.
She pleaded with the court to bar him from assaulting her and harassing her children.