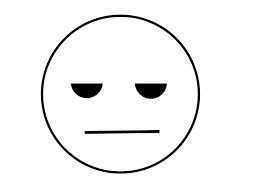 White man sodomises married Zim man in exchange for food
The married man (name withheld) claimed that in a bid to buy his silence, the alleged sex predator, Brian Heath from Queens Park East, was paying for his rentals. However, Heath denied the allegations. In fact, Heath had dragged the man to court after he assaulted him.
The alleged four year sexual abuse ordeal which the victim claimed started in March 2010 until February this year was heard at a Bulawayo court where the victim was facing charges of assault and stealing from his employer. His employer was accusing him of assaulting him with a water glass and stealing his cash amounting to $20.
However, the victim denied the allegations, saying his employer was trying to "fix" him after he threatened to report him to the police for sodomy.
"I never assaulted him with a water glass or stole his money as he is alleging. The problem started after I resisted his attempts of sodomising me as he used to do for the past four years. When I threatened to report him to police, he phoned the officer in charge at Queens Park Police Station saying they should not accept my report saying I had assaulted him and stolen his money. He used to drug me and sodomise me and even when my wife came to our workplace he told her that I was his lover and loves me so dearly," he said.
When asked by the magistrate Evylene Mashavakure why he took long to report the alleged sodomy case to the police, the victim said, "When he started sodomising me on 15 March 2010 he was using force and I kept the matter under wraps after he promised to pay for my rentals. I was also thinking that if I have him arrested it was going to be difficult for me to get another job".
Testifying against Heath, the victim's wife said she was pained by the "abuse" but there was nothing she was going to do since she never caught them in the act.
"I am pained that Heath took my husband as his wife and when I heard the news there was nothing I was going to do since I never caught them in the act," she said.
The theft case was deferred to 25 March for continuation of trial. On the other hand, Heath who is denying the sodomy allegations last Friday approached the civil court seeking a peace order against the victim claiming he was physically, verbally and psychologically abusing him.
"In 2010, I gave him (the victim) shelter as he was desperate for accommodation. My son and I had been paying for his rentals, giving him cash on daily basis to buy food for both himself and his girlfriend. On 4 February, he came to my home heavily intoxicated and assaulted me and I had to get medical attention at UBH. He keeps coming to my home and threatens to kill me and I am therefore seeking a peace order."
The order was granted in his favour.
|