Mum 'killer' shows up at funeral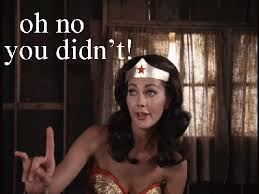 POLICE have arrested a man from Bulawayo's Emganwini suburb who bludgeoned his mother to death with a crowbar before hiding her body under a bed.
Nelson Mwandisangudza (24) allegedly strolled home on Wednesday evening and asked for his mother's whereabouts as if nothing had happened.
He allegedly killed his mother, Siphiwe Mwandisangudza (54), on Tuesday morning.
It has since emerged that Nelson could be mentally challenged.
The area's councillor Norman Hlabani confirmed the arrest.
He said Nelson's family informed the police that he had returned, leading to his arrest.
"I met his family today (yesterday) at 7AM and they informed me that the boy showed up at his home yesterday night (Wednesday) while the residents were having evening prayers at his mum's funeral wake. The family then informed the police who came and arrested him," he said.
Clr Hlabani said details have emerged that Nelson might have killed his mother while experiencing a bout of mental illness.
"It's very complicated to ascertain the motive behind his actions. He could have committed the incident when he lost his mind. We have been told that he sometimes suffers from mental illness," said Clr Hlabani.
He said his arrest will assist the family in moving forward.
Sources said Nelson walked to his family residence demanding to know the whereabouts of his mother.
His aunt, Mrs Rudo Gwenzi, on Wednesday told the Chronicle that Siphiwe had phoned her, inviting her to visit her as she had something urgent to discuss with her.
However, Mrs Gwenzi said Siphiwe never lived to discuss the urgent matter as her son brutally killed her.
Mrs Gwenzi narrated how she became scared after she peeped into the house to see blood splattered in one of the rooms.
She said she rushed to her daughter-in-law to ask her to accompany her into the house but the two of them failed to proceed in.
Mrs Gwenzi said they approached male neighbours to accompany them into the house but they were also afraid after seeing the blood.
She said the four of them went to a police station. The police found Siphiwe's mangled body hidden under the bed before picking the crowbar in Nelson's room. He had already vanished.