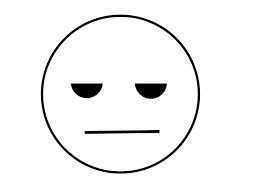 TENSIONS flared at a house in Pelandaba high-density suburb in Bulawayo yesterday after the landlord blocked relatives of his deceased tenant from congregating for a funeral wake at his residence.
The landlord was only identified as Brian and his deceased tenant Ennet Ndlovu was said to have stayed at the house for five years.
Brian allegedly told Ndlovu's relatives that he did not want them to hold a funeral wake or even conduct a prayer meeting at his house.
When Southern Eye visited the house, Ndlovu's relatives were milling outside the gate having been chased away from the house by Brian.A relative of Ndlovu who identified himself as Sibanda said they were told by Brian to remove the red flag from the gate because he would not allow them to gather for a funeral wake.
"We were told to remove the red flag from the gate and the landlord ordered us not to hold any prayer and some of us are shocked by this development.
Our plan was to hold a funeral wake here and then work out modalities of ferrying the body to our rural home for burial," Sibanda said.
Sibanda said they had gathered at the house for the funeral wake after Brian's sister gave them permission on Friday but when Brian came on Sunday, he kicked them out. Pelandaba Residents' Association chairperson Alick Gumede said it was sad that this was happening in their community and has been trying to engage Brian but he was not forthcoming.
"I think what is happening is bad as the leader of the residents' association, I am still yet to speak to the landlord. I had asked him to come to my place so that we map the way forward but he never turned up," Gumede said.
A female relative of the deceased said they had now run out of money and would no longer be ferrying Ndlovu's body to their rural home for burial. She said they would engage Brian with a proposal to pay him for the use of his house for their gathering so they could finalise burial in Bulawayo.
"We are planning as a family to talk to the landlord so that we can bury the deceased and after that we pay him for using his premises," the woman said.