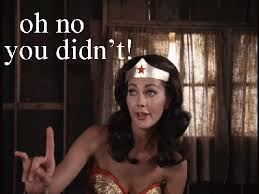 A 20-YEAR-OLD man from Nketa 8 suburb went berserk and assaulted his girlfriend after she attempted to read his WhatsApp messages without his permission.
Perfect Ndlovu headbutted and slapped Sibonokuhle Mathe (19) several times and then locked her in his house until 9pm as punishment.
This was revealed when Ndlovu appeared before Western Commonage provincial magistrate Willard Mafios Moyo, where he was charged with contravening Section 3(1) of the Domestic Violence Act.
He pleaded guilty to the allegations and was further remanded out of custody on free bail to January 30 for continuation of trial.
Ndlovu told the court that Mathe had a tendency of going through his phone and reading messages, something which he did not like.
He further said they had discussed the issue on several occasions, but she continued doing so.
Mathe, Ndlovu said, suspected that he had another girlfriend, but despite snatching the phone, she had not seen any messages from the suspected lover.
"I do admit to assaulting Mathe, but it was because she forcefully took my phone and this angered me," he said.
"I always warned her not to do that because it showed she did not trust me."
Prosecutor Mufaro Mageza told the court that on the day in question the two were at Ndlovu's place when the man received a message on WhatsApp.
Mathe then snatched the phone to read the text message, which she suspected was from another woman, but this did not go down well with Ndlovu, who pushed Mathe to the ground and headbutted her.
She managed to get up and began accusing her boyfriend of cheating on her, but this further incensed the belligerent Ndlovu, who continued bashing her.
Ndlovu locked Mathe in his bedroom and left the house.
After a while, Mathe sent a message to her sister telling her about her predicament.
The sister mobilised a group of men from the neighbourhood to rescue her sibling.
They found Ndlovu, whom they forced to unlock the door, and reported the matter to the police.