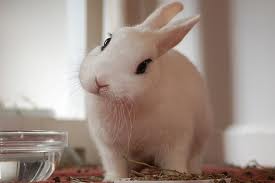 A 31-year-old Sakbva cobbler appeared before Mutare magistrate Mrs Sekai Chiwundura recently after battering his wife Tracy Musiwacho for serving him cold food.
According to 'The Manicapost', Luckson Hama of Chinyausunzi Flats in Sakubva pleaded guilty to the assault charges.
Representing the State, Mr Brian Goto said on the day in question, Hama got home drunk at around 7pm.
"When he got home, his wife Tracy Musiwacho offered him supper, but he refused to eat and she took the food back to the kitchen.
"At around 9pm, Hama instructed Musiwacho to bring the food so that he could eat and she did so but without warming the food.
"This did not go down well with Hama who then proceeded to give Musiwacho a thorough hiding until his sister came to Musiwacho's rescue," said Mr Goto.
Asked why he had assaulted his wife when he had initially refused to eat, Hama said he was under the influence of alcohol and he got angry when he found out she had served him cold food.
"He, however, asked for forgiveness from the magistrate.
Mrs Chiwundura ordered Hama to pay $30 as fine for assaulting his wife.