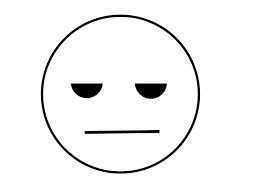 A PLUMTREE businessman, who appeared in court for assaulting his adulterous wife who is a police officer, detained the complainant and forced her to compile a list of men she had slept with, a court heard.
Alwyn Kikkins (30) appeared in court last month after assaulting Nokuthula Lusinga (29), a detective in the border town, for infidelity.
Lusinga sustained a deep cut on the head after Kikkins struck her with a baton stick.
While assaulting her, Kikkins detained his wife for three hours and forced her to compile a list of 20 men she had slept with and the dates and the venues for each occasion.
In her statement in court, Lusinga said she complied and compiled a fake list of 20 male officers.
The complainant, who begged the court to lock up her husband, had her request turned down after Kikkins got away with a $500 fine.
Lusinga begged the court to lock up her husband after citing that he was a violent man and had threatened to kill her.
Plumtree magistrate, Mr Gideon Ruvetsa, ordered Kikkins to pay the amount in full by 15 July after he asked for a grace period, citing that he did not have the money with him.
"In coming with this sentence I considered that you are a first offender. I also considered that you were also injured during the scuffle. As a result no one between the complainant and accused came out with clean hands during this dispute.
"However, I also considered the medical report of the complainant which in this case is more severe than yours and that the offence you committed is a serious one. Therefore, you will pay $500 by 15 July," said Mr Ruvetsa.
In addition, Kikkins was sentenced to six months imprisonment which were wholly suspended for five years on condition that he does not commit an offence of the same nature.
Prosecutors say an altercation ensued after Lusinga went to Bulawayo for a work-related sporting event on 14 June and did not return to their Hebron home until the following day.
Kikkins, the court heard, had received information that his wife was having an affair with one of her colleagues and concluded she had spent the night with the alleged boyfriend.
He picked up a cooking stick and hit the complainant several times on the body. He then took a baton stick and struck her on the head. Lusinga retaliated and hit Kikkins with a baton stick on the hand.
The assault took place in full view of their two children.
Lusinga sustained a deep cut on the head and was referred to the hospital where her wounds were stitched.
Kikkins, who had plaster on his right hand, complained that the police denied him access to medical help while he was detained at the police station over a two-day period.