Man bites off cop's finger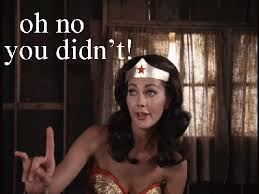 A HARARE police officer had part of his finger bitten off last week after he responded to a public disturbance call in Hatcliffe.
Ashley Marimo (22) of Yellow Close, Hatcliffe last Tuesday appeared before Harare magistrate Batanai Madzingira facing a charge of assaulting a police officer and resisting arrest.
Prosecutor Stylone Marufu presented that on June 11, a Borrowdale-based police officer, Jemias Mautsi, was on duty when he received a report on disorderly conduct from one Lore Lameck.
Marufu attended to the scene, where he arrested Marimo, a restaurant worker and Tafadzwa Tigere, a commuter omnibus driver.
On arrival at Hatcliffe Police Station, Marimo and Tigere allegedly became violent, held Mautsi by his left hand and bit off part of his left thumb.
The duo was given $50 bail each and remanded to June 28 for trial.