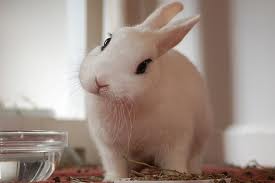 A Pumula South man appeared in court after he bit off a chunk of his wife's cheek. Apparently the man, Dumisani Ndebele, had discovered a number of photographs of his wife, Keziya Ndebele, in bed with another man.
The explicit photos of the woman in the midst of adultery which were saved in her phone were leaked to her husband by one of their children.
According the BMetro, the shocking sex pictures reportedly came out after the man was slapped with a one year sex embargo.
The woman Keziya Ndebele told the courts that: "trouble started after I made a plea for divorce. He came from a beer drink and discovered that he was served with divorce summons. After reading them he stealthily entered into our bedroom and bit me on my cheek. I tried to escape but failed to do so since he maintained bis grip for several minutes until I managed to scream attracting the attention of our daughter who came running from her bedroom."
Ndebele went on to say: "my husband is very abusive and has been physically, emotionally and psychologically abusing me since 2004 … at one point he even attacked a visitor and threatened to kill him. I am now seeking a protection order to shield my self from this dangerous man until the final dissolution of our marriage"
Dumisani however said he attacked his wife as revenge after she bit him on his upper lip after he had confronted her about indecent photos found on her mobile phone.