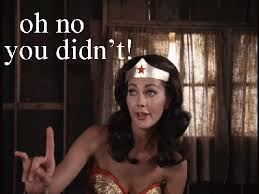 An emotionally charged gardener thoroughly bashed his employer after he caught him being intimate with his wife.
Martin Sibindi was allegedly caught pants down with Farai Vheremu's wife in his office.
Vheremu, who is employed by Sibindi as a gardener, told magistrate Tafadzwa Muvhami that he suspected that something was going on between Sibindi and his wife, before he caught the two red-handed.
Sibindi approached the court seeking peace with Vheremu, after getting the beating of his life.
He said Vheremu physically and verbally abuses him and no longer respects him as his boss.
"He assaults me and I want him to be barred from coming to my workplace and my residential place," said Sibindi.
Vheremu refuted his boss' allegations, saying he assaulted him after he caught him bedding his wife.
"He is my employer and I was told by my friends that he is having an affair with my wife. Acting on that tip-off I went to his workplace and I caught them pants down," said Vheremu.
"When I got to his office, I knocked the door but there was no answer. It is when I broke the window trying to gain entry into his office that I found the two undressed," Vheremu said.
Magistrate Muvhami ordered Vheremu to observe peace towards Sibindi.