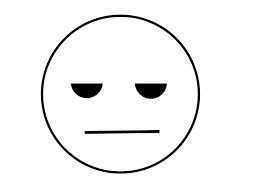 A BULAWAYO man who lost part of his finger during a fight claimed that I his rival chewed the portion of his I severed flesh because he did not want I it to be sewn back.
He declared: "I will not rest until I my devoured flesh is paid for."
Duncan Ncube (25) from Woodville plots on the outskirts of Bulawayo is now admitted at United Bulawayo Hospitals where he underwent surgery after his hand turned black after the alleged vicious bite by his rival only identified as King Lalazi or SaThabo.
The terrifying injury reportedly sent shivers down the spines of nurses who attended to Duncan who doubted if it was a human bite wound.
Duncan claimed that SaThabo had warned him on numerous occasions of severe consequences. So deep are the lacerations on his finger and there are fears that it cannot be re-attached.
It also appears that Duncan will have to live with permanent disfigurement.
Narrating his horrific experiences to B-Metro while on his hospital bed, Duncan who was writhing in agony said the attack which left his finger maimed was a pre-planned one.
"It was really an awful attack. I felt like I had been attacked by a machete. After the attack my hand immediately turned black and it is now really hard for me to be re-attached because I sustained a massive scar.
"What pains me is that when King Lalazi bit my finger he chewed the chunk and I now fear for my life as I suspect that he did it for ritual purposes. This is so because the attack came hard in the wake of numerous threats he was making for no apparent reason. What I want from him is a compensation for my flesh which he chewed up, its unheard of for a normal person to feed on human flesh," charged Duncan.
Asked how it all started he said: "I met him when I was on my way from the shops and started attacking me before I retaliated. When he realised that I was now overpowering him he went for my hand and bit hard my finger subsequently removing its flesh leaving the bone on the open. After the attack he asked for forgiveness but from the way I am feeling forgiveness will be a process unless he compensates me".
King Lalazi could not be reached for comment as his whereabouts are still unknown from the day he committed the alleged acts.