A man from Sikhobokhobo in Nkayi who attacked his nephew with an axe on the forehead accusing him of sleeping with his wife has been slapped with 350 hours of community service after he was convicted for assault.
Themba Ndlovu pleadede guilty to assault when he appeared before Tsholotsho magistrate Stephen Ndlovu who convicted and sentenced him to 14 months in jail. Four months were suspended for five years on condition of good behaviour.
The remaining 10 months were suspended on condition he performed 350 hours of community service.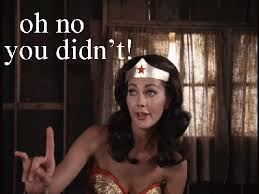 The court was told that on May 5 2016 Ndlovu's nephew Victor Ndlovu was at Amon Ndlovu's place when he was approached by his uncle armed with an axe.
Ndlovu accused his nephew of having a love affair with his wife before axing him on the forehead.
Victor was later taken to Mbuna Hospital for treatment and a report made to the police led to Ndlovu's arrest.