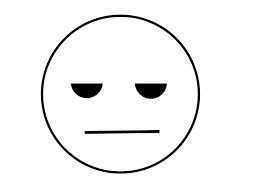 A JUDGE has ordered a psychiatric assessment for a man who stabbed a hooker – for choosing another man.
Trymore Ndlovu, 26, of Makokoba suburb, made a bizarre court appearance at the Bulawayo High Court on Thursday during which he spoke incoherently, prompting Justice Lawrence Kamocha to halt proceedings.
The judge ordered that he be examined by two medical doctors to check his mental state.
Ndlovu is charged over the stabbing death of Khethiwe Dlamini, 25, of Kusile Flats in Makokoba. Whisper Mabhaudhi, prosecuting, said there was evidence that Ndlovu had been upset over a previous incident when Dlamini chose another man over him.
On September 28, 2012, Dlamini and a friend, Nomalanga Moyo, were drinking beer at Royal Nite Club at about 2AM when Ndlovu attempted to stab Dlamini.
Moyo intervened and restrained him.
The following day, prosecutors say, Dlamini and Moyo were at MaDlodlo Beer Garden in Makokoba drinking beer. The pair decided to go home at 8PM and started walking towards Kusile Flats, and Ndlovu stalked them.
Ndlovu approached Dlamini from the back and started kicking her all over the body, the state alleges. She fled towards Kusile Flat but Ndlovu gave chase while shouting: "Ngizakubulala wule (I will kill you prostitute)."
She ran into a washing line and fell to the ground. Ndlovu, the state says, caught up with her and stabbed her once and she died within minutes.