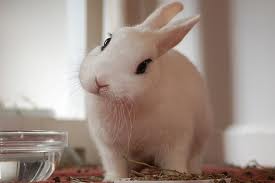 A man from Bulawayo's Cowdray Park suburb woke up in the middle of the night to find a half-dressed man in his house.
Stanley Sakula, 37, appeared in court before Western Commonage magistrate Themba Chimiso facing charges of unlawful entry.
Prosecuting, Whatmore Tembo said the accused was found in Stanley Masiye's house half dressed at around 3AM.
"Sakula was caught half dressed in the complainant's house at around 3AM. The accused was wearing just a T-shirt and had a torch," said Tembo.
He said the accused gained entry through the spare bedroom window.
The court heard that when the complainant woke up he hit Sakula with a stone on the forehead.
The two then wrestled for a while before Sakula tried to escape through the same window he is alleged to have used to get into the house.
Tembo said the complainant was assisted by a neighbour to effect a citizen's arrest.
Sakula said he forced himself into the house to escape attack from robbers.
"I was being attacked by robbers that night and they undressed me, leaving me wearing just the T-shirt," he said.
Chimiso asked the police to carry out further investigations and said Sakula will be summoned to court once the investigations are complete.