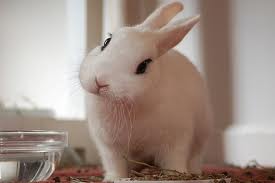 A jobless and extremely jealous Silobela man, identified as James Moyo killed a male donkey belonging to Tshaka Dube, after seeing it mating with a female donkey.
James grabbed a brick that was nearby and aimed for the male donkey's head.
He then reportedly produced a sharp object which he used to kill the animal.
Villagers in the area quickly gathered and asked the man why he had killed the donkey.
"I was jealous that the donkeys were having sex in front of me when I was not," he allegedly said.
Another villager who was only identified as Sibanda said James lost his job and since then he is usually found sitting by the shops.
"While he was seated there, a male donkey came chasing a female donkey and when it caught up with it, they donkeys started mating. James could not stomach seeing another male creature enjoying itself, so he picked a brick and hit the male one on the head. When we asked him why he killed it, he replied, 'ranga richindivhairira' (it was showing off)," said Sibanda.
Tshaka Dube, the owner of the dead donkey, confirmed the incident and said the matter had been reported to Clr Thabani nsingo who is the councillor for ward 27 in the area.
"Maybe James is so stressed, but killing the donkey for that reason is so unacceptable," he said.
When reached for comment, the councillor said the two parties had reached an agreement.
"Dube forgave James and he understood the man's situation. However villagers were of the concern that James should compensate Dube then go back to his rural home in Plumtree," said Clr Nsingo.