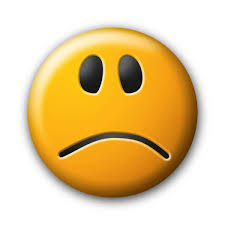 A Bulawayo man who butchered his wife with a machete, cracked her skull and amputated her left hand, told a High Court judge on Friday that he mistook the woman for a 'gorilla', leading to his killing her.
Goodman Nyoni, 35, who appeared before Justice Martin Makonese at the Bulawayo High Court, submitted that it was not his intention to kill his 34-year-old wife.
"We had a dispute while I was drunk. I saw a beast in front of me, it was like a big baboon with big fingers and nails. It appeared to be moving close to kill me, so I took a weapon to strike it," he told the court.
Nyoni was acquitted of the crime following a psychiatrist's report indicating that he had suffered a psychotic disorder prior to the murder in 2012. He was aged 33 then.
The report noted that Nyoni's mother and sister, who died in 2007 and 2010, were also psychiatric patients.
His mother committed suicide and since then, Nyoni became mentally ill and would, at times, claim to see goblins.
Nyoni has never consulted a psychiatric doctor but only confined himself to traditional medicines in accordance with his family's traditional beliefs.
The psychiatrist's report also noted that on the fateful day, Nyoni had smoked four twists of dagga and drank some "hot-stuff", an alcoholic beverage.
Justice Makonese, however, said cases of mental disorder that result in gruesome murders were now on the increase.
He advised mental health practitioners with patients in their care to implement serious measures to ensure that people of such status are not released into society.
The judge ruled that Nyoni could not be held liable for his actions due to his mental condition.
"We are satisfied that at the time of commission of the offence, the accused was suffering from a mental disorder such that he was not legally responsible for his conduct. We conclude, therefore, that a special verdict is appropriate in the circumstances," ruled Justice Makonese.
It was the state's case that on March 11 2012 at around 1600hrs, Nyoni visited the now deceased, Miriam Takavingofa, at her home in Mpopoma, since they were on separation.
She had, however, left for church with the children and the maid.
Takavingofa arrived home at around 1700hrs and after supper; she sat with Nyoni in the sitting room while the maid and the children retired to bed.
A misunderstanding ensued while they were discussing divorce-related matters.
Nyoni went into the kitchen where he picked a machete which he used to strike the woman several times on the back of the head, as well as on both hands.
She died on the spot, with her left hand amputated and her right hand partially amputated.
Nyoni then tried to commit suicide by slitting the wrists of both his hands.
After his arrest, he was later examined by Elena Poskotchinova, a psychiatrist stationed at Ingutsheni Psychiatric Hospital, who concluded that Nyoni should not be held liable for his conduct as he was suffering from substance induced psychosis.