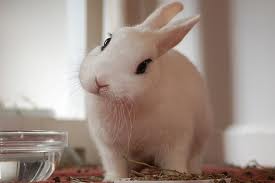 A ZVISHAVANE man continued getting s*xual favours from his ex-girlfriend but the new arrangement was that he should pay $20 per s*xual encounter.
This came to light when Edwin Last Siwela (24) got jealous that his ex, Eugenia Gumbo, besides making him pay for s*x, was sleeping with another guy free of charge.
Out of jealousy, he then damaged her property and was arrested on charges of malicious damage to property and hauled before Zvishavane magistrate Shepherd Mjanja.
He pleaded guilty and shocked the court when he revealed that Gumbo was his ex-lover and he destroyed property after finding her in the act with another man.
He revealed that since termination of their relationship, he always paid $20 for s*xual services.
According to the State outline, Siwela on 4 February proceeded to Gumbo's home in Mandava suburb and found the woman sleeping with one Collen Hove.
A misunderstanding then arose between the two as Siwela, despite having parted ways with Gumbo, still paid for her s*x services.
It is said that Hove, upon realising that he was in trouble, hid under a table as Siwela demanded his gifts and money back from the woman.
He then lost his temper and started throwing stones at windows and as a result destroyed six windows and a wardrobe.
The damaged property was valued at $45.
For the second count, it was alleged that Siwela on the fateful day snatched Gumbo's wallet which had $35, but was acquitted of the charge after the complainant and her witness gave contradicting statements.
The magistrate, considering that Siwela was a repeat offender as he was in 2012 and 2013 convicted on assault charges, slapped him with six months imprisonment of which one month was suspended on condition he pays complainant $45 by 23 March.