I called my wife only for another man to pick the call —Husband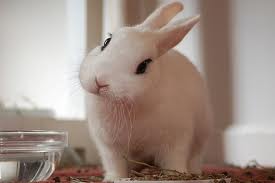 A man, Sefiu Gidado has asked an Igando Customary Court in Lagos State, to end his thirteen-year-old marriage to his wife over irreconcilable differences and adultery.
Gidado had approached the court seeking the dissolution of his marriage on the grounds that his wife was not faithful.
He told the court that he was forced to move out of the house when he could no longer bear his wife's adultery.
"My wife has no regard for me. I would be in the room with her and she would talk to her man friend without any regard that her husband might be listening.
"She would go out without informing me leaving our children in the care of her apprentice. I would come back from work to see my children dirty, unkempt and unfed.
" The last straw that broke the camel's back was when she travelled for a week without informing me of her whereabouts. I called her but a strange man picked the call only to inform me that 'his wife' was in the bathroom. I reported her to her parents who summoned us but she refused to show up.
" I took my children to my parent's house and left the house for her. I have been sleeping in my workshop ever since. I am asking this court to dissolve the marriage as I am no longer in love with her. I want custody of my children, as I believe that I can take care of them," he said.
The estranged wife, Toyin Gidado, however, refuted all the allegations. She, however, told the court that she was also not interested in the union anymore.
"My husband has been blackmailing me, calling me a liar and all bad names. I reported to his parents who asked me to come, but I was away for an engagement then so I could not honour the invitation.
" I am no longer interested in this marriage as he has placed a curse on me if I should set foot in his house again. I have packed my things out and I am ready to move back to Oyo where I came from, " she said.
President of the court, Mr Adegboyega Omilola asked them to bring two members of their family for possible settlement.
The matter has ben adjourned till January 19 for report of settlement.