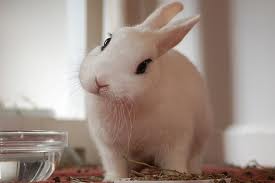 Thabang Mosiu, a Lesotho national, was sentenced to two years, suspended for five years by Magistrate Chris van Vuuren after he admitted that he raped a goat.
The Phoswa family from KwaMpande in Sweetwaters, near Pietermaritzburg, SA, was disappointed by the court's decision to give the goat rapist a suspended sentence.
They had hoped the court would make him pay back their goat, which was meant for a ceremony.
Thabang said he committed the crime after he was advised by another man that this was a way of getting rid of bad luck.
He told the court that he was earning R800 a month and wanted a better life so the man's advice led him to rape the animal.
"We are not happy with the conclusion of the case but at least he was able to face the court for his deed," said Senzeni Phoswa, who saw Thabang on the morning the animal was raped.
She said after the court ruling, Thabang went to his house, fetched his belongings and left.
"He was probably humiliated by the experience. He realised that he was the talk of the area for the wrong reasons," said Senzeni.
Councillor Thandiwe Buthelezi said: "The man's decision to leave should be respected. He probably realised that life will not be the same again for him.
"Therefore he took the decision to leave the area."
The Phoswa family was still working on some means to get a goat for a traditional ceremony.
They said the molested animal was meant to be slaughtered for a function next month but now it can't be eaten.