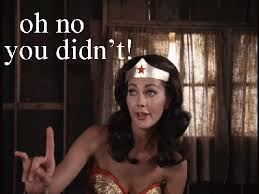 A MAN from Odzi was dragged before a Mutare magistrate last week for allegedly demanding too much sex from his sick wife.
Jeffery Chamutsenga was dragged to court by his wife Loveness Mutezo, 40, who was seeking a protection order. She claimed that Chamutsenga demands too much sex from her whilst she is sick.
"My husband does not understand that I am sick, instead of caring for me he selfishly demands sex. I want the court to rule that he should leave me in peace when I am sick and stop verbally abusing me," Mutezo told the court.
In his defence, Chamutsenga told magistrate Langton Mukwengi that he believes his wife was lying to deny him his conjugal rights.
"It has been long since I last had sex with my wife and I strongly believe that she pretends to be sick to run away from performing her bedroom duties," said Chamutsenga leaving the packed courtroom in stitches.
He said that he saw no reason for him to claim that he was married if his wife denies him sex.
The magistrate granted the peace order to Mutezo saying that Chamutsenga should seek the consent of his wife if he wanted to have sex with her.
"Respect her decisions when she is sick," the magistrate ordered.