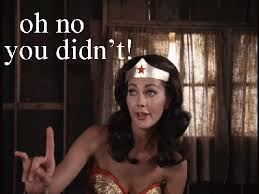 A 28-YEAR-OLD man from Bulawayo's Entumbane suburb has been fined $300 for grabbing and f*ndling a police officer's breasts in public.
Stanley Nyondo appeared before Western Commonage magistrate Maphios Moyo charged with indecent assault.
Prosecuting, Kingstone Mukanganwi told how Nyondo, who works at Travis Butchery in Entumbane, fondled Carazon Tshuma, a police officer.
"Nyondo grabbed Tshuma from behind before fondling her breasts while he was fully aware that she was a police officer. Tshuma is a police officer based at Entumbane Police Station and lives at female single quarters," he said.
The court heard that on June 29 at around 7PM, the police officer was having a meal at Nyondo's workplace. Nyondo grabbed her from behind, f*ndled her breasts and pulled her closer until there was physical contact.
Nyondo pleaded guilty to the charge.
"I admit everything, I fondled her and I was fully aware that she was a police officer. I would like to apologise to Tshuma for what I did because she is our regular customer. Your Worship, I was not thinking straight and I was very drunk. I did not intend to touch her. I was under the influence of alcohol, please do not send me to prison," said Nyondo.
The magistrate fined Nyondo $300.