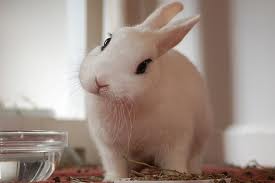 A GWANDA woman sustained a deep cut on her lower lip after she was bitten by her husband's girlfriend who allegedly wanted to avenge the beatings she received in previous fights.
Sefelepilo Nkomo, 33, of Gohole area in Guyu, told Gwanda magistrate Olivia Mashava Mashaire that her husband's girlfriend, Sesikhulile Mafa, 38, was a shameless woman as she tormented her despite engaging in a relationship with her husband.
"This woman is my neighbour and is in a relationship with my husband. She attacked me when I was on my way home. Mafa shouted in my face that she wanted revenge because I used to beat her in previous fights.
"She started by hitting me with a stone before biting my cheek. I pushed her away but she grabbed me and we both fell to the ground. She bit my breast and my lower lip. Mafa's teeth were stuck on my lip for about five minutes and she only let go after I started bleeding," she said.
Nkomo said she was saved by another villager who restrained Mafa.
"I immediately left the scene and went to my homestead because I was bleeding and seriously hurt," she said.
Mafa admitted to biting Nkomo on the cheek, breast and lip, but pleaded not guilty to assault charges.
She said they were fighting and allegations of her revenging were false.
Mafa also confessed that she was in love with Nkomo's husband.
She said she was a widow who was free to date.
"Your Worship we were fighting. In fact, the complainant is the one who started the fight. I was just passing by close to where she was standing but she suddenly struck me with a stone on my forehead and I was carrying a baby on my back.
"Angered by her conduct, I approached her and we started fighting. I bit her three times. It's true that I'am in love with her husband and this was not our first time to fight," said Mafa.
When the magistrate asked her how she would feel if someone snatched her husband, Mafa indicated that she would not be happy.
Mafa was remanded out of custody to Monday for continuation of trial.
Prosecuting, Edward Ndlovu said on January 1, this year, Nkomo and Mafa met between or near Nkomo's homestead.
He said Mafa started insulting Nkomo and threatened to revenge previous assaults that she alleged to have suffered at the hands of the complainant.
Ndlovu said Mafa bit Nkomo three times and the complainant sustained a deep laceration on the lip and a scar on the cheek.
The matter was reported to the police leading to Mafa's arrest.