A Murewa magistrate has sentenced a 23 year-old-man to a mandatory nine years in prison for stealing a beef for equarter he wanted to braii with friends at Juru Growth Point in Mashonaland East province.
Munaku Chidochemoyo was convicted of stock theft on his own plea of guilt after appearing before magistrate Mr Paul Mudonhi last week.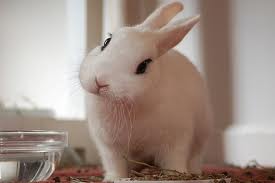 Prosecutor Beatrice Mukaro said: "On June 2, 2016, the complainant, Tandiwe Chifamba, who runs a butcher's shop at Juru Growth Point, placed a beef carcass in a cold room inside her butchery. She intended to cut the meat for resale.
"Late that afternoon, Chidochemoyo, who was fully aware that the complainant had placed the carcass in the cold room, sneaked into the butchery and gained entry into the cold room where he cut a forequarter. He then hid the chunk of meat behind the butchery."
As Chidochemoyo was preparing the meat, he was confronted by a man suspicious of his actions.
The meat thief attempted to bribe his inquistor with US$3 but was turned down, and a crowd gathered as the two bickered.
Upon further interrogation, Chidochemoyo narrated how he had obtained the meat.
The meat was recovered and valued at US$70, with the complainant lodging of a formal report with the police.
In mitigation, Chidochemoyo told the court he committed the offence under the influence of alcohol and intended to braai the meat with friends.