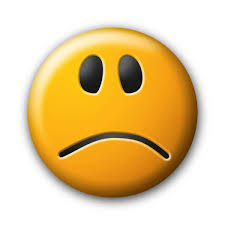 MOTHERS should give their children love and affection, a Bulawayo High Court judge said as she sentenced a Bulawayo woman who beat her daughter to death to 410 hours of community service.
Justice Nokuthula Moyo said Cecilia Gurwe, who flogged her teenage daughter for nearly an hour with a sjambok after finding her kissing her boyfriend and then left her to die from her injuries, had already endured the pain of losing a child .
The sjambok which Gurwe of Pumula South used to whip Tatenda Makamba, 15, on May 4 last year when she locked her for 24 hours leading to her death, belonged to her husband.
The Chronicle reported that the unidentified husband reportedly abandoned Gurwe soon after the incident, saying he could not live with a murderer and it also emerged that she had been thrown out of her lodgings.
Justice Moyo said the use of dangerous weapons such as a sjambok to discipline children should be condemned in its strongest terms.
"While society generally accepts that children should be disciplined, in this particular case the mother went beyond boundaries of discipline. The sjambok used should be condemned as it is not an appropriate tool to use on a girl child," said Justice Moyo.
The 36-year-old mum tied her daughter Tatenda Makamba, 15, a Form Three pupil at Pumula High School with three shoe laces to a bed, where she beat her so badly she lost consciousness.
And Justice Moyo said tying the girl was unwarranted and brutal.
"The length of the chastisement of more than 30 minutes exceeds normal discipline and one wonders how many whips the accused delivered on the deceased.
"Her conduct should be condemned in its strongest terms and mothers should give their children protection and love, even when disciplining them, the maternal love and protection should remain."
She added: "The accused should have controlled her anger. Her brutal actions cannot be justified by any degree. Her conduct was irresponsible as she left a young girl to administer pills and food to the deceased as she herself did not take any active role after beating her daughter and it is unfortunate that this scenario involves a mum and her daughter."
Gurwe, who looked nervous throughout trial, escaped the agony of jail life when Justice Moyo sentenced her to a suspended four year jail term.
Three years were suspended on condition of good behaviour while the remaining 12 months were commuted to 420 hours of community service at Ngwalongwalo Primary School in Pumula South.
Justice Moyo said she was forced to temper with justice considering that Gurwe was a first time offender who has two minor children.
"I considered that the accused has a seventh-month old baby and another child who is 11 years old. I also considered that she has robbed herself of a daughter and is already traumatised by causing the death of her daughter.
She added: "It would not serve any purpose to send her to jail leaving the 11-year-old daughter at the mercy of the world and this would also result in incarceration of the seven-month-old baby. The court cannot punish the accused because she has already been punished by nature by losing her daughter."
In a similar case last year, another mother, Mervis Moyo beat her 12-year-old daughter to death with a switch for absconding school in Mayobodo, Mangwe District.
Moyo, 36, was sentenced to 18 months in jail, eight of which were suspended on condition of good behaviour while 10 were commuted to 350 hours of community service at Matshamhlophe Primary School. Just like in the case of Gurwe, Moyo left her daughter Khangelani Nkomo lying unconscious and returned home after flogging her on the way to school.
Prosecuting, Gugulethu Ndlovu had urged the court to impose a sentence that would send a message to society for the sanctity of life, adding that the society expected better from mothers.
Defence lawyer, Cynthia Nunu had called for a non custodial sentence.
After realising that her daughter had died on May 5, last year at about 8PM, Gurwe reluctantly went to report the matter to the police just after midnight on the persuasion of her brother who was in Victoria Falls.