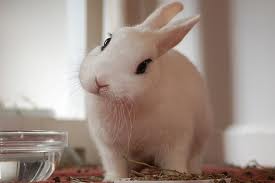 THIS might read like a fairytale but believe it or not, it happened!
The poor monkey was killed in Emakhandeni suburb in the city after wreaking havoc for several days.
The monkey, according to sources, entered a house – owners names withheld – opened the fridge and ate all fruits before going to the bedroom and got into the family bed.
Residents are still trying to figure out how the monkey came from as there is no mountain in the area.
"We were shocked because there is no mountain here so we wonder where this monkey came from, a resident said.
"Have you ever heard of a monkey which can open a fridge and use a toilet properly? This is really strange."
Residents said they suspected the incident to be linked to witchcraft. In some cultures monkeys and baboons are believed to be used in witchcraft.
Strangely, the monkey is alleged to have tried to place pots on the stove in a bid to cook. Children from the house which was visited by the monkey said the animal entered the house through a window before it opened the fridge and ate fruits.
Sources alleged that the monkey belonged to a woman in the neighborhood.
But those who killed it said they believed it was "owned" by a human being hence they will burn it without even consulting Parks authorities.
Efforts to get a comment from the family which 'hosted' the monkey drew a blank.