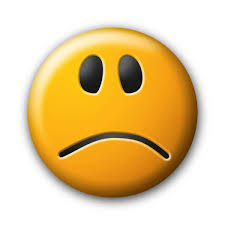 A GWERU woman who had her son allegedly sexually abused by her maid collapsed during a court session when she learnt that the maid was HIV positive.
Proceedings at the Gweru regional court had to be halted for close to 20 minutes when the woman, 34, who was a State witness in the matter, fainted after the regional magistrate, Morgan Nemadire, revealed that the housemaid, 22, from Mkoba's Village 13, was HIV positive.
Nemadire made the pronouncement when reading the medical report before passing judgment on the matter. He said the maid deserved a "deterring custodial sentence".
Police officers and some witnesses had a torrid time trying to give first-aid to the abused boy's mother. The court only proceeded after 20 minutes when the woman regained consciousness.
The regional magistrate also revealed that the medical report showed that the boy was not infected before sentencing the maid to an effective 20 years in prison for aggravated indecent assault.
The maid failed to accept the "deterring sentence" and wailed before she pleaded with the magistrate to afford her the chance to ask for forgiveness from the boy's mother, however, to no avail.
The convicted maid told the court during mitigation that she was confused and "out of her mind" when she forced herself on the boy.
It was a sombre atmosphere in the gallery as relatives from both sides walked out of the court in grave silence soon after the sentencing of the maid.
The State case against the 22-year-old housemaid was that on November 28, 2013, the boy's mother woke up around 2am to answer her mobile phone which was ringing in the kitchen.
The mother had left the mobile phone in the kitchen on a charger before she retired to bed. While walking along the corridor, the complainant's mother heard some unusual movements coming from the spare bedroom where the maid was sleeping with the six-year-old boy.
The mother opened the spare bedroom door to investigate only to discover that her house maid was having sexual intercourse with the boy.
The convicted maid then jumped off the bed and knelt, pleading for mercy from the boy's mother. The mother to the complainant proceeded to Nehanda Police Station where she filed a report leading to the maid's arrest.
Ms Ndamuka Chikuni appeared for the State.