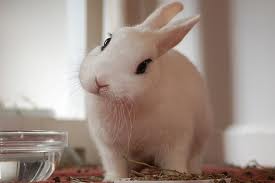 A cheating 43-year-old married Dangamvura woman has taken her neighbour-boyfriend to court alleging that he infected her with HIV.
Steven Chiduku (40) was not asked to plead when he appeared before Mutare magistrate Sekai Chiundura on Monday facing charges of deliberate transmission of HIV and Aids as defined in section 79 of the Criminal Law (Codification and Reform) Act chapter 9.23. He was remanded to July 7 on $50 as bail.
Charges against Chiduku, who was in a love relationship with the married woman, are that on a date unknown to the prosecutors but during the period extending from October 2013 to June 2014, he unlawfully infected the complainant with the virus when they engaged in unprotected sex.
It is the State's case that in December last year, the complainant went for testing of cervical cancer at Mutare Provincial Hospital where she also underwent HIV tests. She tested negative.
On a date unknown to the prosecutors in October, the complainant fell in love with the accused and since then, they had been dating.
Complainant allegedly told Chiduku her status, but the accused did not divulge his.
The two had unprotected sex several times at different places, including the complainant's matrimonial home.
According to the State, that is when the accused infected the married woman with the HIV.
The case came to light when the complainant's husband suspected that his wife was cheating with the accused.
They went for an HIV test at New Start Centre in Mutare and her husband tested negative while the complainant tested positive.
It is at that point that the complainant revealed that she had unprotected sex only with the accused several times leading to the arrest of Chiduku on charges of deliberately infecting the complainant with HIV.
The State submitted that Chiduku had no right to act in the manner that he did.
Cuthbert Bhosha prosecuted.