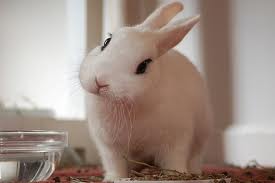 A counter plot went horribly wrong for a city woman who was accused of engaging in sex with a dog when she was arrested for waging a terrifying war against her neighbour labelling her a witch who had allegedly turned her dead mother into a "zombie".
As if that was not enough the self-styled witch-hunter Ethel Masuku (65) of T45 Mzilikazi claimed that she was sick with worry because of her neighbour Eunice Gama (41) whom she accused of converting one of her rooms into a morgue where she was allegedly keeping dead bodies.
However, Gama who could not stand her neighbour's witchcraft accusations and insults reported the matter to the police leading to the arrest of Masuku.
For the offence she was dragged before the court charged with a crime of indicating witches and wizards as defined in section 99 of the Criminal Law (Codification and Reform) Act Chapter 9:23.
Masuku who is denying the charges claimed that Gama was the one who was always launching a scathing attack on her saying she was engaged in sex with her dog.
"I deny the allegations because I had never spoken to the complainant. It is now almost 10 years since we last talked to each other though we are neighbours. In fact the complainant and her friends are the ones who are always insulting me saying I am sleeping with my dog. Whenever I take a bath in the morning they say I will be removing the dog's dirt and during the evening they say I am preparing to sleep with my dog. This issue is also before our councillor," said Masuku.
She further said on one occasion the complainant allegedly threw human waste into her yard.
Gama insisted before Bulawayo magistrate Tinashe Tashaya that Masuku insulted her saying she cannot waste the court's time by fabricating charges which tarnishes her image.
Meanwhile, State indications were that on 18 September at around midday for no apparent reason Masuku who seemed to have been entranced started shouting at Gama who was in her yard accusing her of being a witch who had turned one of her bedrooms into a morgue where she was keeping dead bodies.
The court heard Masuku went on to say that through the power of her black magic practices, Gama had allegedly turned her dead mother into a ghost. The accused is alleged to have further denigrated the complainant's dignity by stating that she was also contemplating bewitching her sister Susa Ndlovu.
Shocked by the witchcraft slur which also reportedly attracted the attention of neighbours Gama went and filed a report against Masuku at Mzilikazi Police Station.
The matter was postponed to 3 October for continuation of trial and Masuku was remanded out of custody on free bail.