Pastor strip female congregants, pour cooking oil and rape them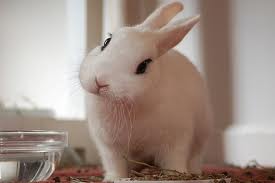 Fresh sex details have emerged on how a pastor with By Grace Ministries, Onbert Mapfumo who impregnated a married congregant after he promised her 'new and clean' blood in exchange for sex abused other church members.
The married woman said Mapfumo took advantage of her since she had problems with contraceptives.
Mapfumo aged 39 was arrested for rape this week while giving a radio interview.
In court on Thursday, he was accused of raping three female congregants at his prayer room in New Canaan, Highfield in Harare.
Harare magistrate Rumbidzai Mugwagwa heard that Mapfumo on various occasions he summoned the three female congregants to his prayer room at No. 7937 New Canaan Highfield Harare.
It is alleged that he took the complainant one by one into the room and prayed for them.
The court heard that he assured them that he would deliver them from evil spirits.
It is alleged that Mapfumo told each one of them that he would make a sacrificial prayer in which he was required to have sexual intercourse with them.
However, only sex would enable him to break the chains of poverty binding them.
It is alleged that Mapfumo stripped the women and sprayed them cooking oil before having sex without their consent.