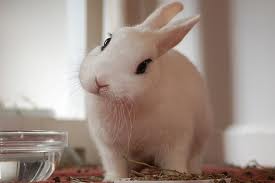 A FAMILY of Christ Church pastor has been dragged to the maintenance court by his wife seeking $788 for the upkeep of their two children and spousal maintenance.
Rodwell Marumahoko told Bulawayo magistrate Mr Tinashe Tashaya that he could only afford to give his wife Beatrice $100 per month.
The pastor said he had stopped maintaining his wife because they were in the process of getting a divorce and she was a businesswoman.
"I cannot maintain her because she is a businesswoman who owns mines and has a lot of money. She deserted me and bought a house in Burnside suburb.
She took our children and l heard that they are paying school fees of $1 500 per term each," said Mr Marumahoko.
He said he has a lot of responsibilities including clearing a water bill which has accumulated to $2 360.
Mrs Marumahoko rejected the $100 maintenance offer saying it was too little.
"Man of God why are you lying in court? You know that these days l am broke and l am not working. You need deliverance, maybe you will know what you are supposed to do as a man," she said.
"I wonder what you tell your congregants if you are failing to tell this court the truth. The reason why you don`t want to pay spousal maintenance is because last Christmas we left you when we were flying to Durban with my children for an outing."
Mrs Marumahoko told the court that she left the pastor because he was an abusive man who used to assault her in the presence of their children.
She said she needed $788 a month to start a business and pay school fees for her children.
"Your Worship, l swear if l get back on my feet l will come and discharge maintenance. If l do not do that, may this court send me to prison for six months as punishment," Mrs Marumahoko said.
Mr Tashaya ordered the pastor to pay $388 per month for the upkeep of his wife and children.